CUTTING
Whether you're a professional horticulturist or an amateur green thumb, every gardener needs a good pair of pruners or a sharp knife to make any cutting task easier.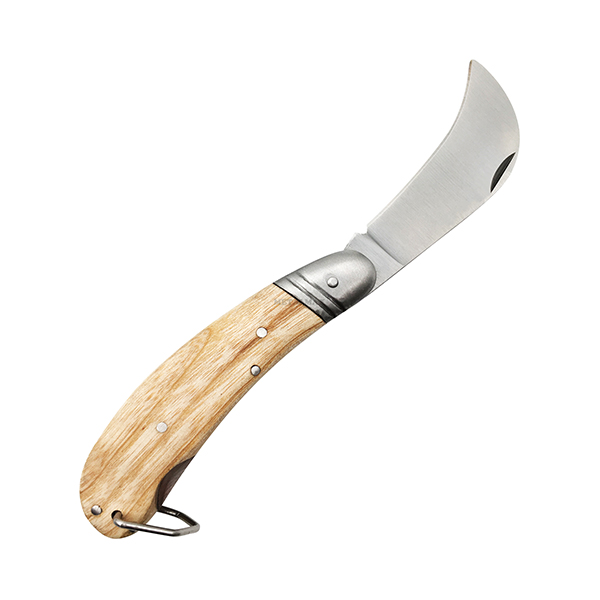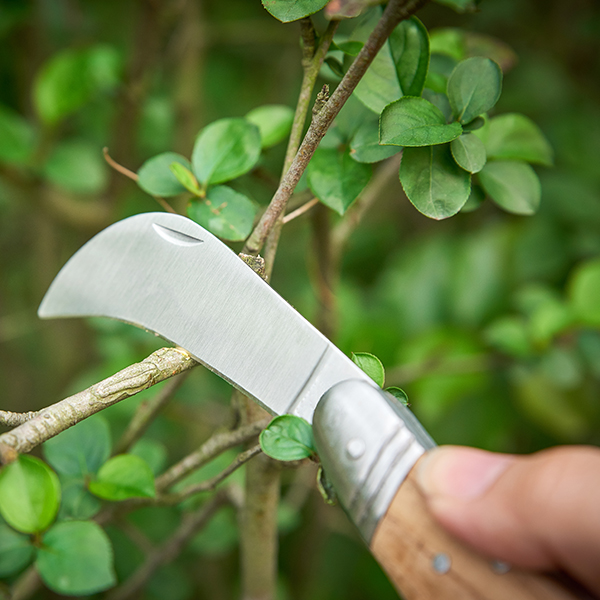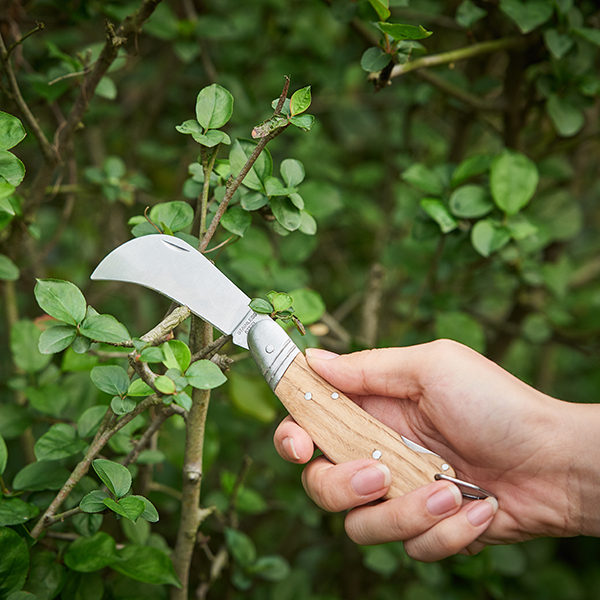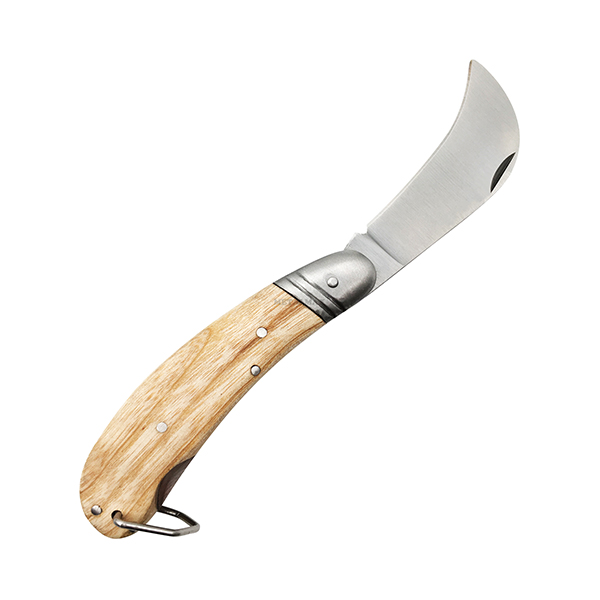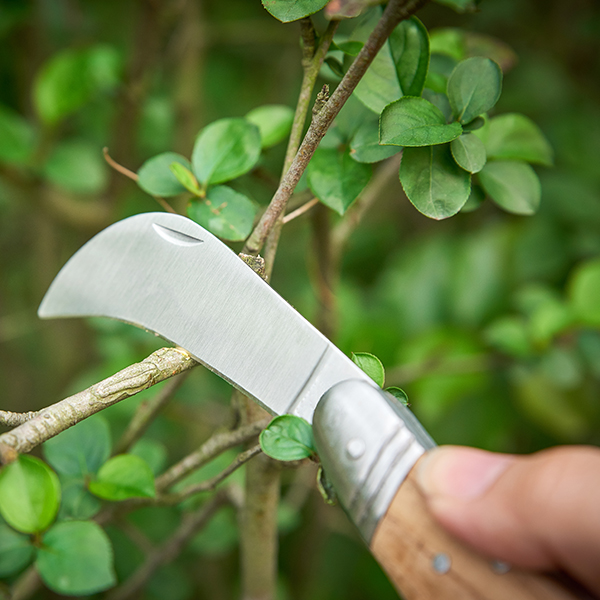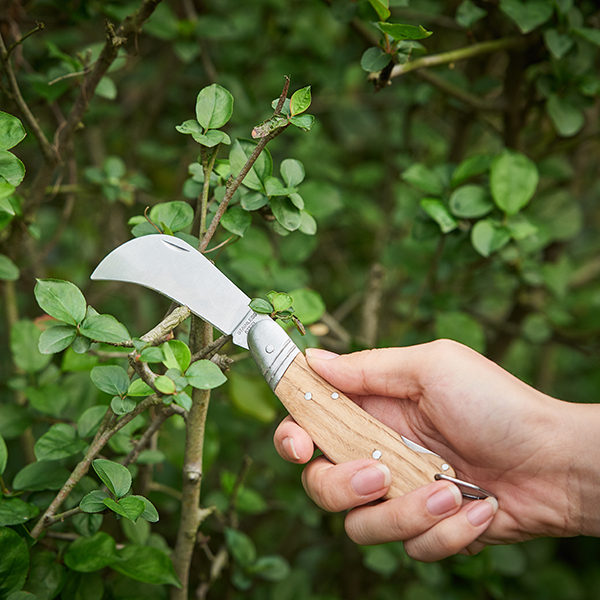 Pruning Knife
The pruning knife is a small handy knife for pruning with minimal damage to a plant.

Product Specification
• Unfolded size: 180x38mm
• Folded size: 110x45mm
• Cutting diameter: 10mm

Features
• High-quality stainless steel folding blade
• Ergonomic ash wood handle
• Handy hanging hook
• Folding blade for safe storage
• Curved blade allows each cut to be completed in one pass

Aftercare
To keep these blades in good condition, wipe with an oiled cloth after each use and sharpen when necessary.